It doesn't matter if you have a booming business or if you are just starting out. Cybersecurity threats impact every business with an online presence or ones that have access to the Internet. In 2018 alone, as many as 945 data breaches occurred worldwide. That equated to over 4.5 billion compromised records and millions in costs, including lost revenue and expenses to rebuild systems. Data breaches aren't limited to large corporations. In fact, small and medium-sized companies are often a target for hackers, and if you're running a business in Miami, it's important to keep up-to-date to safeguard your data and infrastructures. But knowing how to accomplish this requires understanding the basics of cybersecurity and having a strategy for keeping threats to a minimum. Use this guide to get started with cybersecurity best practices:
1. Know the Threats
Cybersecurity threats come in many forms, so it's critical to understand what types of cybersecurity exists. Some common forms of cybersecurity threats include:
Phishing. Unsuspecting employees can fall prey to

phishing attacks

thanks to hackers' abilities to appear as valid email requests. Educating your team about how to identify these types of malicious emails is vital to practice and prevent data breaches.

Leaks in Internet of Things (IoT) Devices. Whether your team leverages Alexa-enabled devices to automate tasks at work or a smart bulb to operate the company lights, IoT devices are often overlooked cybersecurity threats. Hackers have broken into IoT devices. However, the more ubiquitous these devices become in the office, the more critical it is to implement practices to secure these devices, such as

creating unique passwords per device

.

Internal Threats. A disgruntled employee with malicious intentions or even unsuspecting works can easily pose as a gateway to data breaches.

Ransomware. Stories of ransomware often popular for good reason: ransomware has become a common method for hackers to procure funding This type of cybersecurity threat often involves a hacker who injects malware into your computer and systems to halt its performance. The hacker uses this malicious software to deny you access to your information, which can hamper your performance including ransomware,

Denial of Distributed Service (DDoS). Denial of Distributed Service or DDoS attack occurs when hackers attempt to interrupt web traffic and have even happened to companies, such as

GitHub

. DDoS attacks often happen due to missing patches, and poor coding yet is preventable. Thus, it's critical to have effective support to reduce these types of attacks.

2. Establish a Business Continuity Plan
Without a plan, you may be setting your business up for failure. So, it's critical to map out the protocol for preventing and addressing data breaches. You can achieve this by creating a business continuity plan. Creating an effective business continuity plan requires outlining specific tasks and roles. For instance, your plan should include the correct individuals your staff should report possible data breaches.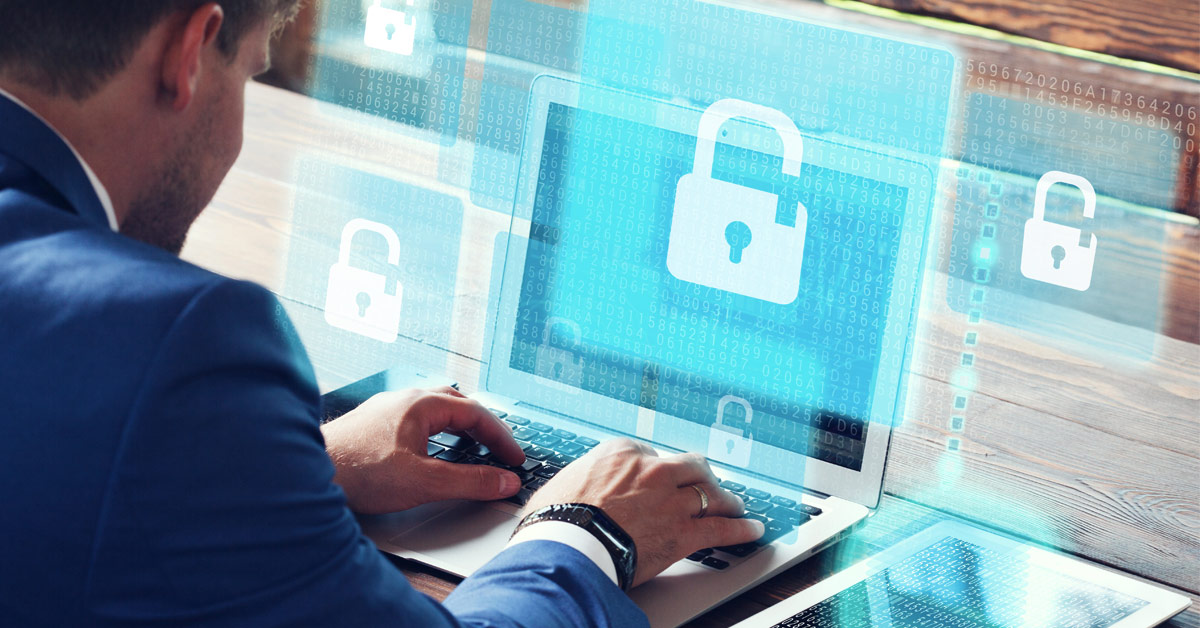 3. Test Frequently
It's also critical to test your plan if you want to ensure it works. For instance, you can test the procedures you put in place by attempting to infiltrate your infrastructure. The test should be challenging, and often so you can ensure better outcomes and identify any gaps in your protocols.
4. Educate Your Team
One of the key ways to prevent cybersecurity threats is to educate your team. Creating awareness among team members on the best ways to avoid cybersecurity threats helps reduce them. You can start by making cybersecurity training an integral part of your onboarding process. Your team should understand the rules for creating, changing, and safeguarding passwords. For instance, you can explain the importance of changing passwords every 90 days or creating unique passwords that include an uncommon combination of letters, numbers, and characters. Consider maintaining cybersecurity training by holding periodic training and refresher courses, including providing updates on new phishing or social engineering scams. This helps keep your team on track and reduce incidents that make your business vulnerable to cybersecurity attacks.
5. Leverage a Managed IT Service Provider
Managing your cybersecurity prevention plan and implementing best practices can get overwhelming, especially if you lack the expertise in this area. But with the help of a managed IT service provider, you can keep cybersecurity threats at bay. Some key areas managed IT service providers can help your business include:
Monitoring. A managed IT service provider can monitor your systems on an on-going basis. They can also identify vulnerabilities, provide updates and patches so you can prevent data breaches.

Training. A managed IT service provider can also help orchestrate your cybersecurity training, including providing refresher content to your team and updating your training material.
Enhancing network security. With an IT service provider, you can count on enhanced network security. For example,

Ciegate Technologies

improves the security of your network with the help of anti-virus protection and anti-virus malware solutions.

Round-the-clock support. Being able to address cybersecurity threats, such as ransomware or DDoS incidents, often require getting assistance as the need arises. While you may have an internal IT team, a large data breach can easily get out of control and overwhelm your team. However, you can leverage help desk support to address issues at any time of the day when you use a professional managed IT service provider.

Final Thoughts
Whether your business is a small boutique in Wynwood or a medium-sized business in the heart of the Miami Financial District, it's critical to implement cybersecurity best practices to safeguard your company's proprietary data, and you protect your customers' privacy. That's why employing a professional managed IT services team is vital to execute these best practices effectively. Consider leveraging the help of an expert managed IT service provider, such as Ciegate Technologies. When you take advantage of cybersecurity solutions, you can effectively implement the best practices that reduce your risk to data breach and compromise.