Cyber Security for the Modern Miami Business
Network security is a big concern for all modern Miami businesses. Even small startups need to be aware of the threats they face in order to avoid disaster. From ransomware attacks to internal threats, a huge range of cyber security risks exist today. A good IT company can help a modern Miami business stay one step ahead of the cyber criminals to keep their data safe.
Cyber Threat Statistics
According to Michael Kaiser, the executive director of the National Cyber Security Alliance, half of all cyber attacks target small businesses. However, many small business owners in Miami assume that hackers will only go after big companies that have large amounts of data to steal. This misconception can lead business owners to neglect cyber security, which can put their businesses at risk of falling victim to a successful attack.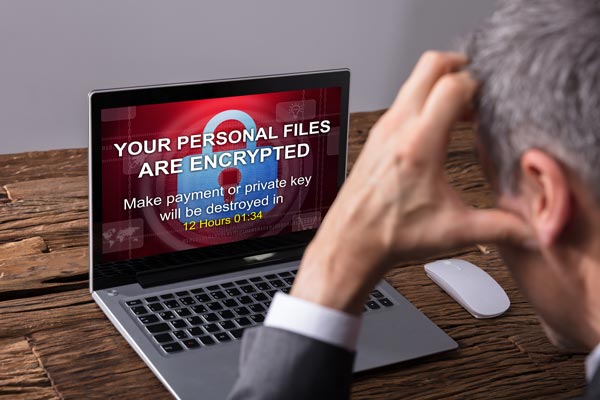 The truth is that many hackers today prefer to target small businesses. Their smaller cyber security budgets can make them easier targets, which makes them attractive even though the rewards for the criminals are not as large.
Small businesses that supply larger enterprises with services or goods can also provide access to their customers' networks. For example, a few years ago a hacker managed to hack into Target's systems by first targeting a HVAC contractor that supplied the company.
Internal and External Threats
Small businesses today need to guard against two types of cyber security threats. The first type, external threats, is the type that most people think about when they hear the term cyber security. However, internal threats, which arise from the actions of employees or other people with access to company networks, are also on the rise.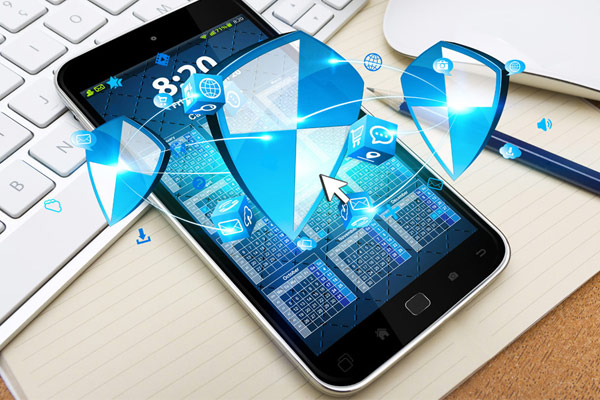 As a Miami business owner, you can protect your networks from internal cybersecurity attacks by limiting the amount of data to which each employee has access. In general, it is a good idea to only give employees access to the files they need to do their work, rather than granting access to all the business's data by default. When employees leave the company, be sure to terminate their access to the company systems right away. In this way, you can reduce the risk of a disgruntled ex-employee stealing data in a revenge attack.
Sometimes, employees put company data at risk through carelessness rather than through malice. For example, they might accidentally install malware or respond to a phishing email. As a small business owner in Miami, you can reduce this kind of behavior by providing training to help your employees understand the cyber security threats that your business faces.
Malware attacks are a type of external cyber security threat that is on the rise. In 2017, more than 780 million malware applications were ready to attack business computer networks.
One particularly nasty form of malware is ransomware. Applications of this type encrypt business data and demand a ransom to release the files. This type of attack can cause a serious problem for small businesses, which often do not have adequate backups to continue to operate if some of their data suddenly becomes unavailable. Ransomware creators have realized that small business owners are likely to pay the ransoms they demand, which has led to these criminals targeting these companies.
Stay Safe By Working With a Miami IT Company
Trying to handle all your cyber security needs in house can be very difficult. Many small businesses in Miami do not have the resources to bring the best cyber security professionals on board as full-time employees, nor do they have large budgets to spend on cyber security. Instead, many are switching to a more modern method of managing their security risks: working with a local IT company that specializes in cyber security.
When you begin working with a Miami IT company, the third-party company will conduct a review of your company's current cyber security situation. This involves identifying holes in your existing security systems to work out how cyber criminals could target your business. Once the IT experts have worked out the threats that could affect your company, they can start to put in place solutions to prevent those kinds of attacks.
These solutions will likely include software that monitors activity on your business networks to spot the signs of an attack, as well as software that can scan email attachments and downloads for viruses that could damage your computers or steal data. Some IT companies may even be able to help you put in place training programs to help your employees avoid inadvertantly putting your sensitive business data at risk.
For small businesses, outsourcing is often the most cost-effective and time-efficient way of managing cyber security. Professional cyber security consultants spend a huge amount of time staying up to date with the constantly changing landscape of security threats that can affect small businesses, as well as figuring out ways to protect businesses like yours from the criminals that want to steal your data. Rather than trying to manage cyber security yourself, which can quickly become a full-time job, get in touch with a Miami IT company today.