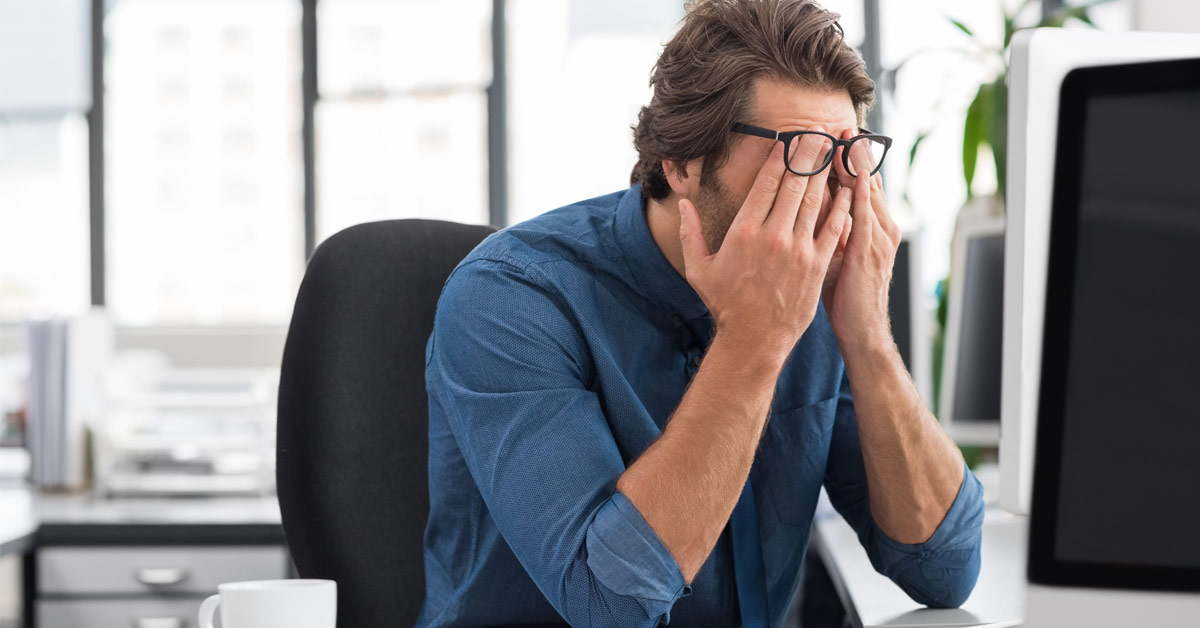 If you have been with the same IT support company for years, the thought of switching to a competitor might be far from your mind. However, sometimes this complacency can result in you getting a below-standard level of service from your IT support provider. If your relationship with your current IT support company has left you facing any of the following problems, it is time to research the alternative options available.
1. You Always Seem to be Having IT Problems
Occasional IT issues affect every business, but if you always seem to be reeling from the effects of a major IT problem, it is time to ask why your IT company has failed to keep your systems up and running. A good IT support company is always working behind the scenes to ensure your IT infrastructure is as robust and reliable as possible, as well as to improve its performance. If your IT services provider is not even fulfilling the primary task of keeping your systems online, you have to ask yourself whether it is time to make a change.
2. Your Business is Scaling
Scaling your business doesn't always require switching to a new IT support company, but it should prompt you to ask whether your current IT guy or team is up to the task of supporting your growth. If you are using a very small IT services provider, or you are still handling your IT support needs in house, you might find that when your business expands your current IT provision is no longer adequate. In that case, it is time to find an IT support company that understands and is ready to handle the needs of growing businesses.
Don't wait until your business has outgrown its current IT support provider to start looking for an alternative. As your company grows, you might need to implement new IT solutions. An IT support company with experience of supporting growing businesses can help you find and implement the solutions you need, as well as helping to maintain your current systems.
3. You're Not Sure What Your IT Company Does For You
If it is not clear what your IT company does for you, that is a clear sign that communication between you and your provider has broken down. An IT services provider should not only be there when something is wrong; they should be getting in touch with you regularly to find out how they can improve your IT situation. They should perform preventative maintenance to reduce the chance of a problem arising.
If you aren't sure whether your IT company is proactively working to protect your company from an IT system failure, you need to get in touch to find out what they are doing on your behalf. A good IT support company will be happy to hear from you and keen to work together to ensure your IT systems are robust and reliable.
4. You Have No Idea If You Have a Backup and Recovery Plan
A backup and recovery plan is vital for every business. No matter how big or how small your company, it is at risk of being affected by cybersecurity threats such as malware, ransomware, or data theft. Hardware failure can also result in the loss of essential data that your business needs to operate on a day to day basis.
A backup and recovery plan can significantly reduce the effect of a disaster on your business. A good plan can reduce downtime and minimize the costs of resolving a data loss or cyber attack. Ideally, you should have a business continuity plan that can help your company to maintain a basic level of operation, as well as a disaster recovery plan to get you back up to working at full capacity.
One job of an IT support company is to ensure that all its clients have an effective backup and recovery plan in place. If you have no idea what your plan is, or whether you have one at all, you urgently need to reach out to your IT support company. If your current IT services provider cannot prove to you that there is an effective plan in place, consider switching to a new IT company.
5. You Are Not Satisfied With Response Times
When you contact your IT support company, how long does it take for you to get a satisfactory response? Ideally, you should be able to call your company whenever you need help and get a response right away. Email response times should be rapid.
An IT support company should not only pick up the phone when you call but take action to resolve your problem as soon as possible. If you have to keep calling over and over again to get your issue resolved, it is time to consider alternative IT companies.
In addition to responding quickly to any IT problems you are having, IT support companies should always be happy to hear from you. Whether you want advice on upgrading your systems or need reassurance about the security of your data, you should be able to call on your IT service provider at any time.
Next Steps
If you are experiencing any of the five signs above, your next step would be to contact a reputable Managed IT Company, who has experience and a track record of solving technology problems for businesses in Miami. We would be honored and happy to help with your situation. We provide free IT assessments where you can learn more about how Ciegate Technologies can align technology with your business goals so you can meet your potential. For an in-depth look at the IT service we provide, feel free to check out our Managed IT Support Services page.