Many businesses stay with the same IT support company for years, but that is often not the best way to get good service. If you have not shopped around for the best IT support provider in your area, you could be losing out. Here are five key signs that your IT company is not providing your business with the IT support you need.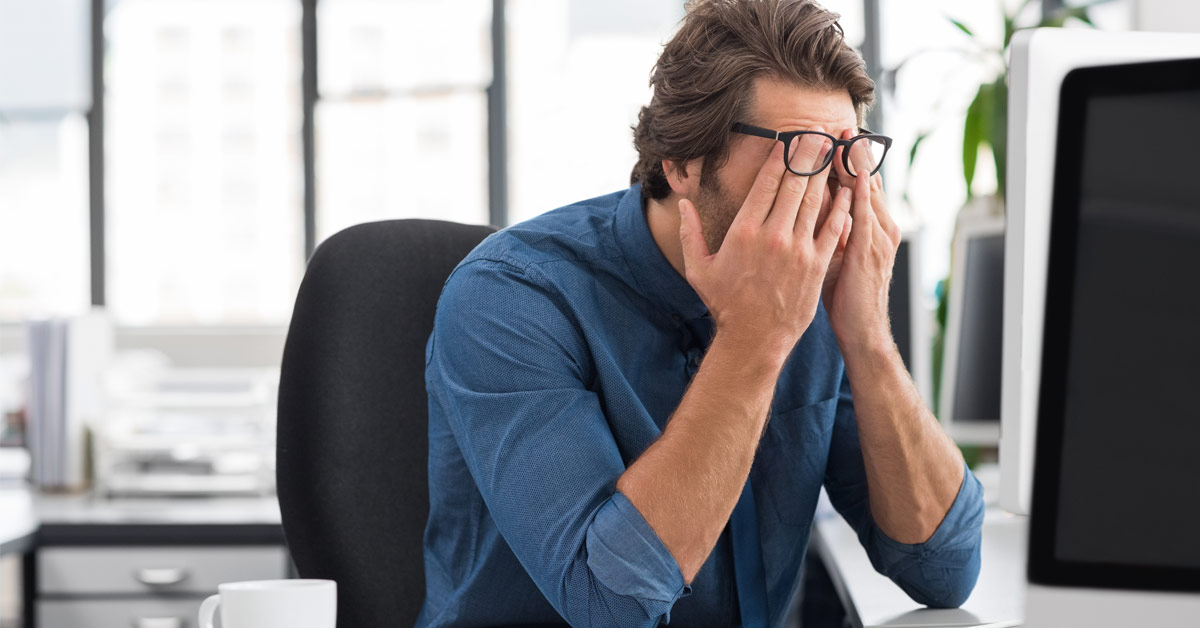 1. There's Problems, Problems, Problems
Every business has IT problems from time to time, but if you feel like your company is constantly reeling from one IT issue after another, it could be time to reconsider your choice of IT support company. The best IT support providers work hard at all times to keep their clients' IT infrastructure and networks up and running. By switching to another provider, you could not only get a better response when you experience IT issues, but possibly even have fewer IT problems in the first place.
Frequent IT problems can sap both the productivity and morale of your employees. As a business that must compete in the modern world, you cannot afford to overlook reoccurring IT problems. Switch to an IT support company that can give you the support you need to overcome your organization's IT problems so you can get on with achieving your goals.
2. Their Slow and Unresponsive
When you have a problem, how long does it take your current IT company to resolve the issue? Ideally, you should be able to contact your IT company at any time and receive a rapid response. If you call during business hours, a help desk employee should answer your call right away. Emails sent during business hours should get a response within a few minutes. If you ask for IT support outside business hours, the company should get back to you as quickly as possible, with response times that are in line with your service agreement.
Unfortunately, many clients are not getting the IT service they need. Slow response times are the number one complaint of many businesses. If your IT company is slow to get back to you, switching to a more responsive provider could help you avoid costly downtime.
3. They Seem Overwhelmed
If your IT guy is overwhelmed, that is a clear sign that you are not getting the IT support your business needs. When staff are overwhelmed with requests for IT support, they cannot perform at their best or provide your employees with the help they need on a day to day basis. Ease the pressure by switching to an IT support company that is able to meet the demands of your growing business.
4. They Have No Business Continuity Plan
A business continuity plan minimizes disruption and costs when your business faces an IT disaster. It should include plans for getting critical business functions and processes back up and running, as well as a strategy for recovering vital data. As part of developing a business continuity plan, you will need to carry out tests and exercises to ensure your recovery strategies are strong enough to deal with a real crisis.
Every business needs a business continuity plan. If your company does not have one, or you are not sure whether one is in place, contact your IT support company right away. A good IT provider will understand the importance of a business continuity plan and be happy to help you develop one. If your IT support company is not keen to ensure a business continuity plan is in place to protect your organization, that is a major red flag. Start looking for new IT support providers before your company faces an emergency situation.
5. They Have No Overall Strategy
All businesses should have a clear IT strategy. Your IT company should help you to develop this strategy, and both you and your provider should be clear about what the strategy is. If you have no idea what your IT strategy is, that is a clear warning sign that communication between your business and your IT support company has broken down. You can try reaching out to your IT services provider to seek clarity on your company's IT strategy, or switch to another company that has a better reputation for client communication.
Part of having an IT strategy means having clearly defined goals for your technology. It is not the job of an IT support company to set up every shiny new technology for your business just because they can. Instead, they should seek out technological solutions that match your company's aims and help you meet your business goals. If your IT support provider does not behave like that, it is time to consider a change.
Do any of these five key signs sound familiar? You do not have to put up with inferior service from your IT support company. Start looking into alternative IT companies now to find out how much better the service you receive could be.