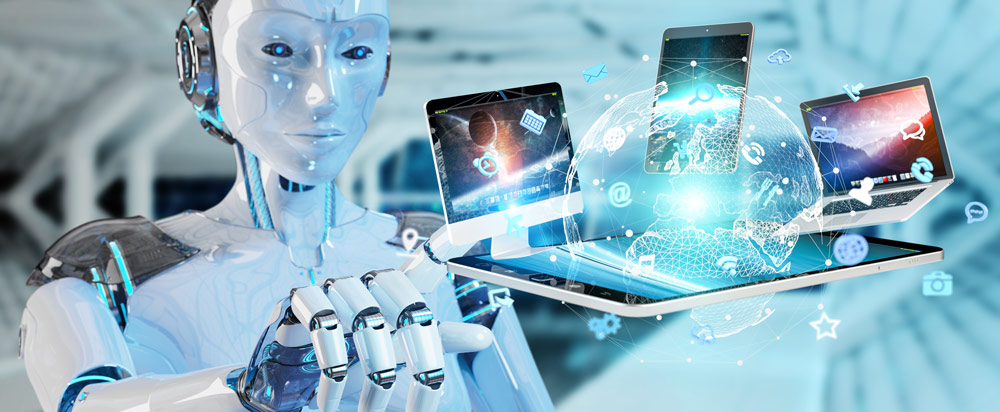 The IT support service industry has to keep pace with the wider technology industry. If the market is embracing a new device category and IT services companies don't adjust to this move, they get left behind by more tech-savvy companies. The future of IT support requires many types of adjustments for managed services companies.
End Users Require Less Hands-on Support
Self-service knowledgebases, community-based support and AI-powered assistance decrease the amount of hands-on support the IT support team delivers to end users. After they equip the end users with the tools they need to help themselves before contacting the helpdesk, they have more time to help the organization as a whole.
Some strategic decision making they take includes consulting on the company's IT strategy, selecting solutions that align with your long-term goals and discovering opportunities to improve productivity through new technology.
Proactive Approach
You're not waiting for tickets to come in. A collection of powerful tools monitors important systems and software, with alerts triggering when it finds certain conditions.
The IT support company looks for these small warning signs that could indicate a much larger problem is about to happen. They can speed up the time it takes to resolve an issue and stay ahead of major downtime.
Consumer Orientated (Interpersonal skills)
While the IT support staff spends less time on direct end user services, they still need a consumer orientated approach that involves strong interpersonal skills. Everything factors into the overall customer experience for a company, so any IT support that's client-facing has to be just as pleasant as every other interaction.
These soft skills become increasingly important as the customer experience moves into the competitive advantage spot. You need everyone in your company and external partners to be on the same page for consumer interactions and processes.
AI Powered Support and Automation
Artificial intelligence brings many improvements to the IT support world. Basic end user inquiries can be automatically handled and screened so the human staff only gets hands-on with tickets that require their attention. AI can assist with troubleshooting, especially when your IT support service has to look through large data sets to find the root of the problem.
Automation eliminates routine tasks that take up technician and specialist time. This technology helps the IT support team run through diagnostic testing faster, input data and suggest logical next steps.
Context-Aware
Information doesn't exist in a vacuum, and context-aware solutions leverage this data to improve productivity and the overall experience. IT support understands more of the environment, intent, goals and capabilities of the end users, the systems they're working with and the overall company.
This information decreases the time it takes to deliver the appropriate assistance while creating a personalized interaction that gets to the heart of the matter. IT support technicians understand the "why" of the situation as well as what's going on. In an increasingly complex business environment, these clues make it possible to offer a superior support experience.
Leverage Mobile Capabilities
The typical end user isn't chained to their workstations any longer. They're working on their tablets, smartphones and other systems far away from their desk. IT support must be able to adapt to an ever-changing device ecosystem, especially as the Internet of Things continues to grow.
IT support technicians are also empowered through mobile solutions, such as field service equipment. They can go directly to an end user and address the problem while remaining connected to all of the resources that they would have back at their desk.
As technology such as augmented reality and virtual reality continue to evolve, they'll also play a part in changing IT support. Imagine a walk through resource that uses AR to display part names or highlight the menu in software. VR recordings can act as a way of teaching technicians or end users to do processes that may be complex. Rather than taking up an engineer's attention every time someone needed to learn about it, they can load up the VR recording and see exactly what the senior level user does.
Success is Measured Through Business Results
IT support success moves away from how many tickets technicians answered in any given day. Instead, you pull back for a big picture view. Now everything gets measured in the way that it impacts business results. If the IT support company's services kept critical systems running during the busiest sales day of the year, the business results come from the increase in revenue.
This number is more difficult to track than a straightforward Tickets Closed metric, but it's a better indicator of how valuable the IT support is for your organization. You get to see the true return on investment for every dollar spent on managed services, rather than immediately viewing it as a cost center.
IT support evolves alongside the business technology it works with. A cutting-edge IT services company knows that they have to change the foundations of the way they help end users and the overall organization. Out of all of the standout technology that's making its way into business environments, AI and IoT devices are the two areas that can have the biggest productivity impact.